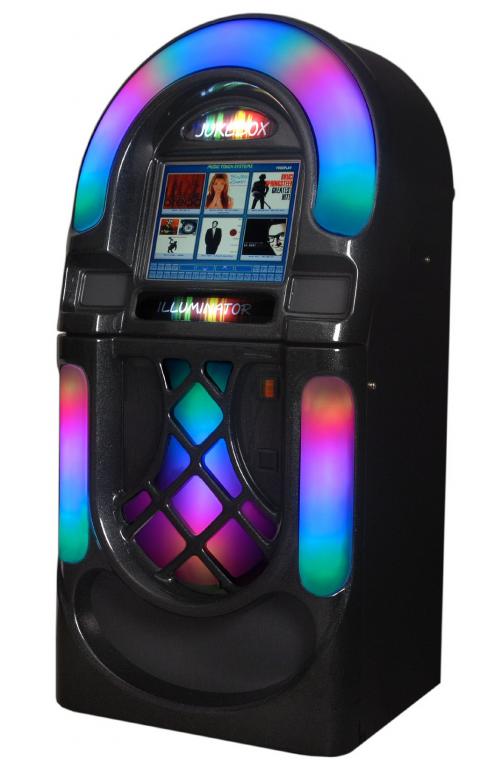 A digital music jukebox is a great alternative to a band or disco whereyou and your guests become the DJ. Ideal entertaiment for all kinds of parties
from an engagement to a wedding, birthdays 18ths, 21sts, 40ths 50ths,60ths, anniversaries, company socials,corporate events,
Christmas and midwinter xmas parties.
Our jukeboxes come loaded with over 7000 music tracks which can be set toplay back to back for a night of non stop music & dancing. You can set the juke box to auto play mode so while you are enjoying the party the jukebox doing what it doesbest, then when you are ready you can add your favourite tracks from the easy to usesearch functions on the touch screen.

The Illuminator Jukeboxes shown here have a built in light display of constantly changing colours to set the right mood and create the right atmosphere for your party.